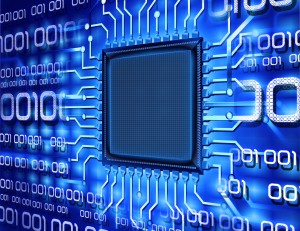 Build: Environment and Process for Successful Computer Assembly
Published on:

Published in:
Blog
The golden rule for real estate is "location, location, location." Understanding the inherent benefits to a space that can be utilized for a particular gain could mean the difference between success and failure.
Moving from real estate to industrial computing, knowing the type of space in which your computer will be put together and the type of testing it will undergo has major effects on how well the product will function and be received.
Ordering a computer assembly service from an embedded computing distributor helps cut down on costs for an OEM, but questions also need to be asked about the conditions of the task.
In other words, computer assembly is not something that should be carried out in any ordinary space, especially when considering the rigorous testing for industrial computing. There are numerous factors to be taken into account to ensure that builders are meeting the design's specifications and that the end product functions fully when the time comes. This goes far beyond just having some extra space to store components and a desk on which to put everything together.
Dust is the Enemy in Computer Assembly
The very first factor that comes up is the general cleanliness of the assembly space.
This entails making sure that the components are properly cared for and packaged, and the actual dedicated surface used for assembly is uncluttered.
Possibly the most important aspect of computer assembly, however, is the avoidance of any potentially destructive dust particles during the process.

When dealing with embedded boards and sensitive components, getting dust on something such as a processor contact or just working in an excessively dirty space can lead to components not working properly or degrading at a faster rate.
More dust equals more heat, which is also detrimental to an embedded system.
A Shocking Truth About Computer Assembly
Static electricity is another major issue to guard against in computer assembly.
Exposure of certain components (such as RAM) to static electricity can cause short outs and render the equipment useless. When researching which distributor to handle your assembly, ensure that they take measures to reduce the presence of static electricity in the vicinity by measures such as:
static conductive flooring
antistatic mats, and
ESD wrist straps … just to name a few
Computer Assembly and the 24 Hour Burn-In
To ensure that a fully assembled machine will run properly and withstand use in the industrial field, the 24 hour burn-in is a necessity. It involves pushing the limits of the machine for a full day in an attempt to expose any potential flaws in the system or its components. This helps to ensure that the OEM will not get any failures in the field.
Brian Luckman is the President of New Era Electronics. He has worked in the industrial OEM market for over 25 years, serving a variety of different industries, gaining a strong reputation for his expertise and a thorough understanding of how to properly service OEM customers. In 2000 he began New Era Electronics and the company continues to grow. He's a husband and father and enjoys exploring the outdoors.
Creative Commons Attribution: Permission is granted to repost this article in its entirety with credit to New Era Electronics and a clickable link back to this page.