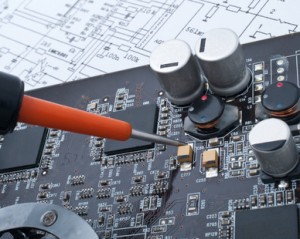 Labour Divided: Four Reasons to Consider OEM Computer Assembly
Published on:

Published in:
Blog
When managing a electronics OEM project, many different factors come into play. It's like watching a master juggler handling a group of different objects that each present their own unique difficulties, but it doesn't matter because they all seem to stay up in the air.
There is always something that can cause problems, however, no matter how minor they may seem when compared to everything else. For example, OEM computer assembly, albeit a major part of the computing world, can become an issue for these companies.
There are so many other parts of the business to be accounted for that sometimes this step seems to add undue pressure, especially when filling a large order.
Benefits of Distributor Computer Assembly
Some distributors have in-house assembly and are willing to build the product, do a 24 hour burn in and otherwise ensure that it is fully ready for the client. Here are four good reasons why this is beneficial.
Save time. Assembling electronics can sometimes be difficult and definitely time consuming. Even something as seemingly simple as changing out a fan or replacing a hard drive can take more time than expected. Expand that to filling an order of ten rack mounted server databases for military usage and it's understandable why an OEM computer assembly service can be extremely advantageous.
Do you have the space? Assembly not only takes time, but space, as well. If you walk into a computer hobbyist's home, the evidence of their pastime becomes very apparent. For smaller industrial OEMs, space for component storage can be at a premium. Using an OEM computer assembly service allows floor space to be utilized for other purposes at very little cost. If there is a space an industrial OEM is willing to put toward assembly, however, the following question arises.
Is the space appropriate for assembly? The acronym ESD springs to mind. Electrostatic discharge poses a definite threat to computer components. A proper assembly area must have electric conductive flooring, and the staff must follow specific protocol in order to ensure that no damage is incurred by the computer parts. This includes the need for the right equipment.
Testing and Burn in. Part of the OEM computer assembly process involves stress testing the built system before it is sent to the OEM. There are certainly various levels of such testing, with the most common being the 24-72 hour burn in, depending on the product. Military computers need to weather the elements and regular work environment of modern combat; this involves long term usage in extreme conditions, and for these, there are more stringent procedures that can be carried out such as extreme temperature testing that cycles from -40 to +85°C over a 24 hour burn in period. Other industries such as the medical sector may not require such harsh environmental demands of their equipment, but malfunction could mean dire consequences for patients, which makes these services vital.
Brian Luckman is the President of New Era Electronics. He has worked in the industrial OEM market for over 25 years, serving a variety of different industries, gaining a strong reputation for his expertise and a thorough understanding of how to properly service OEM customers. In 2000 he began New Era Electronics and the company continues to grow. He's a husband and father and enjoys exploring the outdoors.
Creative Commons Attribution: Permission is granted to repost this article in its entirety with credit to New Era Electronics and a clickable link back to this page.