Computer Assembly, Imaging & Testing
Crafting a Reliable Product
Full Computer System Assembly
Software Imaging
Testing
Burn In
Computer Assembly
In spite of having access to all of the components that you need, there is still one more step involved in order to get the custom embedded computer that you require. Whether it is an industrial computer or any other embedded system, the obvious next step is computer assembly and burn-in. Depending on the build, this can be a simple or complex task, but one thing that is for certain is that it requires the facilities and the man hours. Both of which, in practical terms, equate to time and money.
The Key to Reliability
The problem is compounded further when the question of reliability rears its head. For every product that an RMA process needs to be initiated for, more man hours have to be expended. As an OEM trying to find product on a market where everyone says that they have the most reliable product, the only way to be totally certain of this is to have the product tested and to request all testing results.
New Era Electronics offers a full suite of assembly, software imaging, testing and burn-in services for our customers:
Full Computer System Assembly
By engineers in our ISO certified facility
Software Imaging
We will load the system with your own custom image for a turnkey solution
(spacer do not delete)
Testing
All components will be tested
Burn In
Options for 4 hour, 24 hour, and 48 hour burn-in
(spacer do not delete)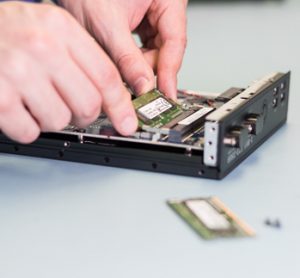 By utilizing New Era Electronics assembly and imaging services, you can have the product that you want, the moment you pull it out of the box, with the certainty that it will work reliably.
(spacer do not delete)