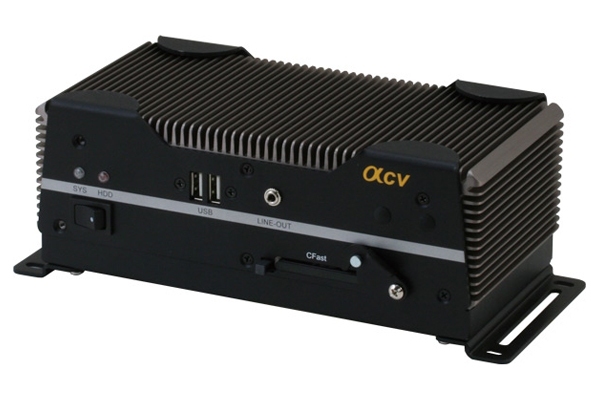 AEC-6613 Fanless Embedded System Ideal For Demanding Environments
Published on:

Published in:
Blog
The AEC-6613 Fanless Embedded System is an all-around good product that is a suitable fit for the majority of applications. Its low power, fanless, design makes it especially ideal for more demanding environments where temperatures can pose an issue. The AEC-6613 can be optimally used in the following applications:
In-vehicle,
Multimedia
Digital signage
Tip: Pair the AEC-6613 with a compact flash drive, as opposed to an HDD, for the best performance in suitable applications
It is important to take into consideration that the AEC-6613 embedded system only contains one VGA port as its sole display interface (though there is an option for 2), so if a higher scale digital interface such as an HDMI or DVI port are necessary, then this may not be the machine for your specific need.
However, the AEC-6613 does have a handful of noticeably impressive traits that could make it the right embedded system for you:
In comparison to other devices of a similar nature, nearly all of the necessary I/O is located on the rear of the device which is useful for reducing the rats nest of cables that can be an inevitable result of installing these types of computers.
Its Atom™ D2550 processor is both cheaper and more efficient than its earlier counterparts, which further drives down the price of the AEC-6613, and can demonstrate rather large savings in the long haul.
The sleek look of the exterior takes a departure from the characteristically dull, solid-silver block design of these types of models which is refreshing especially when considering the suggested applications.
See the full set of specifications for the AEC 6613 Fanless Embedded System here…
Brian Luckman is the President of New Era Electronics. He has worked in the industrial OEM market for over 25 years, serving a variety of different industries, gaining a strong reputation for his expertise and a thorough understanding of how to properly service OEM customers. In 2000 he began New Era Electronics and the company continues to grow. He's a husband and father and enjoys exploring the outdoors.
Creative Commons Attribution: Permission is granted to repost this article in its entirety with credit to New Era Electronics and a clickable link back to this page.