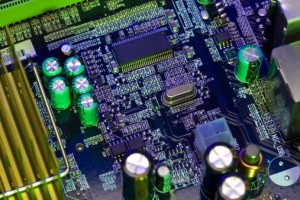 Wide Temperature Motherboards: A Solution to Heating Issues
Published on:

Published in:
Blog
So you've built a system and placed it into your finished product. It looks good, it runs well, and is generally everything that you wanted in a system. Except now it's acting really strange. It randomly reboots, or maybe it just shuts off completely. You shake your head because you and I both know what the problem is. The board and processor is either in a tight space with not enough airflow or it's just in a naturally hot environment. Your board is overheating.
This is a problem that plagues OEMs the world over. When OEMs come to us, angry with their old supplier, one of the number one reasons is lack of foresight by the supplier about heating issues. And the OEM has a right to be angry, especially if they paid a hefty NRE in order to get a custom system or board.
Considerations When Selecting Wide Temperature Motherboards
When it comes to selecting a wide temperature motherboard to fit your particular use, there are several things to consider. It doesn't just come down to the motherboard when you want a truly wide temperature solution, especially if it's fanless.
The main contributing factors are:
First and foremost is the processor. Which processor is used is a big contributing factor when considering a wide temperature motherboard. An i7 processor will produce more heat, for instance, than a single core Atom processor or an ARM. This is less of a problem since Ivy Bridge was released, due to its low power consumption.
The second thing to consider is the motherboard and commodity items such as memory and storage. However, with the right distributor, wide temperature versions of these can be found easily. If humidity is also an issue, conformal coating is another option worth consideration.
The next part can be just as important as the processor and it is the chassis. Most likely you need your system to be fanless. Potentially, it even needs to be waterproof, in which case you need a case that has a double function of also being a heatsink. By working with your distributor, you can establish the exact dimensions and specs that you need in a chassis, and whether or not you need a custom chassis.
Service in the Industrial Computing Market
Whether your industry is military, medical, robotics, industrial automation or another specialty industry, you have recourse to much better service than is available to consumers. To give you an example, there are some instances where we have gone as far as to offer to bring in a customer's entire finished product for environmental testing in order to be 100% sure that it would function properly. So as a final tip, I'd say to take the necessary precautions, and make liberal use of these services. You'll end up with fewer headaches, and oftentimes without spending a penny more.
Brian Luckman is the President of New Era Electronics. He has worked in the industrial OEM market for over 25 years, serving a variety of different industries, gaining a strong reputation for his expertise and a thorough understanding of how to properly service OEM customers. In 2000 he began New Era Electronics and the company continues to grow. He's a husband and father and enjoys exploring the outdoors.
Creative Commons Attribution: Permission is granted to repost this article in its entirety with credit to New Era Electronics and a clickable link back to this page.