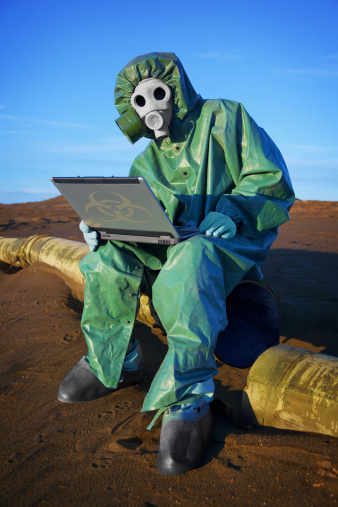 What Makes Embedded Systems Different?
Published on:

Published in:
Blog

In a recent blog, we posed the question "What is the real difference between an embedded system and a regular consumer system?". The most important difference that was highlighted in that blog was that embedded systems have long lifecycles ranging from 3-7 years. Explaining why that was necessary for many embedded applications. This isn't the only difference between "embedded" and "consumer" but this was the focus because it is such a broad and important difference that applies in practically every situation, and is a very sought after quality when choosing between embedded and consumer systems.
The Service Factor of Embedded Systems
A large difference when it comes to the purchase of embedded systems is the service factor. Simply put, customer service relating to embedded systems has to be at a far higher level than that which is commonly associated with consumer electronics. These services commonly include:
1 on 1 design help for engineers
End of life planning and the provision of last time buy dates.
Custom BIOS and Splash Screen
Reduction of extraneous onboard components to reduce costs
System assembly and 24h – 72h burn-in
Environmental Stress Testing
The Rugged Difference: Rugged Embedded Equipment
Another difference, which can also bleed over into the consumer market, is the ruggedization of embedded equipment.
In the consumer market, ruggedization most commonly manifests itself as waterproof and drop-proof products. There is demand for this in the embedded market as well. Despite this, there are many more types of rugged features in the embedded market that are not as prolific in the consumer market. These features include:
Fanless system design
Conformal coating of components to protect against moisture and dust
Wide temperature components (-40°C ~ +80°C)
Vibration protection for use in transportation and heavy machinery
Choosing the Right Embedded System
The differences between consumer and embedded system are wide and varied. Sometimes they can be so similar that there seems to be barely any difference at all. In other situations, they are quite pronouncedly different in almost every way. In the end, as it always has been, you need to look over the features necessary for your project and find a product that best suits those needs. If you provide a list of specs, most embedded distributors will be able to recommend a few products that fit your needs.
Brian Luckman is the President of New Era Electronics. He has worked in the industrial OEM market for over 25 years, serving a variety of different industries, gaining a strong reputation for his expertise and a thorough understanding of how to properly service OEM customers. In 2000 he began New Era Electronics and the company continues to grow. He's a husband and father and enjoys exploring the outdoors.
Creative Commons Attribution: Permission is granted to repost this article in its entirety with credit to New Era Electronics and a clickable link back to this page.