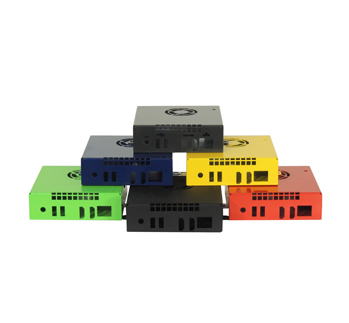 What are the Benefits of Using OEM Technology?
Published on:

Published in:
Blog
OEM (Original equipment manufacturer) technology is a commonly used term in the field of industrial computers to refer to high-quality and cost-effective computer equipment available for purchase that is intended to be built into a larger product. The purchasing party is receiving these OEM parts and recombining them with other technology, to create an original product or device.
OEM products are usually packaged and distributed B2B in generic boxes, and they usually aren't sold through retail on store shelves. OEM offers the best solutions for businesses looking to customize their needs and increase their ROI.
What is OEM technology used for?
OEM technology is commonly used by organizations that don't have the expertise to develop computer equipment (such as SSDs, Memory and many other computer peripherals) on their own. OEM provides many of the same technological capabilities offered by retail technology, however, OEM purchasing agreements will allow companies to receive customized technology based on their needs at cheaper prices. In fact, one of the main benefits offered by OEM technology is the price.
For example, many companies can significantly reduce costs by partnering with an OEM. OEM technology can also be used by companies to build computer systems of their own. Benefits of OEM technology also includes:
• Cheaper access to the latest innovative technologies
• Reduced risk and development costs for manufacturers
• Less time for manufacturers to produce new machines
• Increased innovation in combining computer designs and parts
What products and services are offered by OEM companies?
OEM products are categorized in one of the following two areas:
• OEM software
• OEM hardware
Most OEM products are customized according to a customer's need for specific machines. In fact, many of the world's computer companies have delegated the responsibility of computer development, assembly, testing, and logistics over to third-party organizations such as OEM companies so they can focus more on promoting their brand and handling customer support. Outsourcing the work to these companies will allow business leaders to spend more time on marketing and sales and, ultimately, improving customer experience and making sure they get what they really want.
OEM companies are ultimately focused not only on delivering great products, but they are also concerned with cutting cost and increasing profits for their customers. Providing these services and building good, productive long-term customer relationships are the primary goals of reputable and reliable OEM companies.
Our OEM Branding Services enable any company to brand embedded systems they are using. Contact us today for a quote.