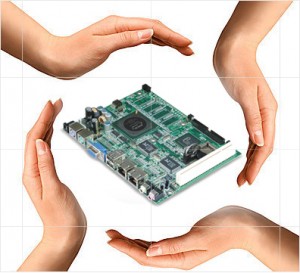 Understanding the System of EPIC Boards
Published on:

Published in:
Blog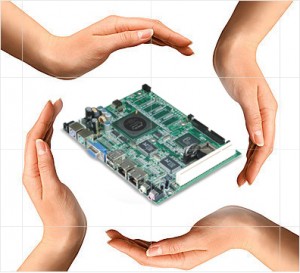 Single board computers have multiple uses and continue to evolve to better serve today's fascination with and dependence upon technology. With the current developments and modifications of single board computers, many options are available.
Remarkably, we can now find single board computers that will fit in a device as small as a coin. From a performance angle, single board computers can cope with the needs of microcontrollers to those of even faster processors.
The Roots of the EPIC Board
EPIC stands for Embedded Platform for Industrial Computing. With the ever-growing needs in computer technology, there is also a demand for a multi-vendor standard of single board computers that can bridge the gap between factors such as the PC/104 and the EBX computer models.
In addition, the growing need for a single board computer that supports the format of an industrialized environment has become more and more apparent. Through the efforts of innovators with a strong background in single board computer form-factors, the EPIC board was born.
The EPIC board was developed in order to compete with the needs of the industrial grade design, with emphasis on its ability to adapt to future technological advancements and modifications. This includes being able to support formats such as ExpressCard and PCI Express, which are still in transition towards the embedded computers domain.
EPIC Allows for Expansion with Less Space
Even with the embedded domains, there is a need to develop faster and more efficient CPUs, as well as maximize the uses of different modules of I/Os available on the market. As such, engineers and designers tried to modify existing platforms to incorporate the development of packaging and connector technology in the form of EPIC computers, which allows for a more high-powered computer without sacrificing available platform space.
EPIC Boards and High Performance Computing
Best of all, an EPIC SBC is able to provide high performance and quality computing even as a low-powered computer. This can be achieved with the right combination of processors, chipset, and I/O modules.
Technicalities of the EPIC Motherboard
Part of the development of the EPIC embedded board domain is to have a standard specification that would mesh the physical layout of the PC/104 ad the EBX computers.
As such, the EPIC single board computer usually has the 115mm by 165 mm dimensions, to enable more powerful CPUs, accommodate newer technologies, provide more optimized I/O zones, and support mezzanine I/O modules. These modifications have been done in order to assure that the EPIC SBC boosts the performance of both the PC/104 and EBX models.
The EPIC has been standardized to accommodate the two polar opposites PC/104 and EBX so that its dimensions are in the middle of the two, with PC/104 recorded at 90mm by 96mm and EBX at 146mm by 203mm. Because of their 190 cm2 size, EPIC boards are able to have an embedded single board computer design without having to compromise the available board space on a PC/104 module or the CPU power on an EBX module.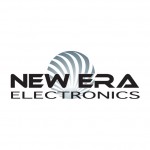 Brian Luckman is the President of New Era Electronics. He has worked in the industrial OEM market for over 25 years, serving a variety of different industries, gaining a strong reputation for his expertise and a thorough understanding of how to properly service OEM customers. In 2000 he began New Era Electronics and the company continues to grow. He's a husband and father and enjoys exploring the outdoors.
Creative Commons Attribution: Permission is granted to repost this article in its entirety with credit to New Era Electronics and a clickable link back to this page.