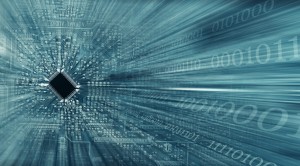 The Secrets to Shipping with Computer Distributors
Published on:

Published in:
Blog
The goal of almost every business is to maximize profits through smart product acquisition and to sell merchandise for a higher cost. An intelligently run company will always look for practical ways to reduce costs at every stage. The industrial computing world has many of the same economic concerns, as well as some of its own unique problems.
There are very few times when an OEM will order a single part, unless they are building a prototype or repairing a single broken machine. Most issues within this sector are dealt with in bulk, meaning large orders that need to provide for a company's customer base.
Understandably, the process of knocking down the prices from computer distributors can be a difficult. There are precautions that can be taken at each of the multiple steps of a single deal, but let's look at one that is usually overlooked. Shipping product from a component seller seems straightforward, but a company can potentially lose money by not specifying certain shipping standards. There are two simple factors to remember when dealing with bulk shipping that can save an OEM a significant amount of money when purchasing equipment.
Advantages of Bulk Packing from Computer Distributors
As noted, it's rare that an OEM will buy a single component in an order; shipping can be costly and a waste of money. The problem with deals done in bulk is that multiple components, many of the same type, will have to be freighted to the OEM's location. The usual packaging arriving at the computer retailer from the manufacturer is singular in form—meaning that each individual board or component is contained within its own box, with all of the accessories in their own separately wrapped plastic bags. Even an order of ten embedded boards, which is not astronomical by any means, can become a hassle to freight.
A smart OEM will look to have that package size reduced by asking for bulk packaging. Many retailers will be able to provide for honeycomb packaging when dealing with motherboards and other safe bulk packaging in an effort to save space and freight costs. It is only a matter of asking the company to ship in this particular way.
Computer Distributors and Small Orders with Bulk Pricing
Another cost cutting strategy involves getting the bulk rate for a product from a smaller shipment. This tip may seem kind of backwards, or even not actually possible, but the best computer distributors can offer this service. As long as the OEM knows the amount of a certain product they will need in thehttps://neweraelectronics.com/embedded-computers/low-cost-single-board-computer long term, they can make a blanket order with scheduled deliveries.
These smaller and spaced out orders still have the same bulk prices, since they were technically already ordered. Also, this process helps to deal with keeping a product in stock in case there are any equipment breakdowns or other issues.
Brian Luckman is the President of New Era Electronics. He has worked in the industrial OEM market for over 25 years, serving a variety of different industries, gaining a strong reputation for his expertise and a thorough understanding of how to properly service OEM customers. In 2000 he began New Era Electronics and the company continues to grow. He's a husband and father and enjoys exploring the outdoors.
Creative Commons Attribution: Permission is granted to repost this article in its entirety with credit to New Era Electronics and a clickable link back to this page.