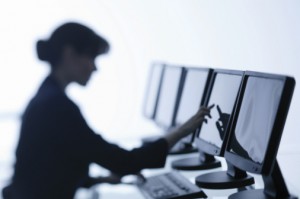 The Power of Touch: Ins and Outs of Flat Panel PC Kiosks
Published on:

Published in:
Blog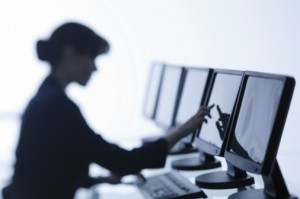 The way we interact with technology has changed drastically in the last decade. The idea of having tactile buttons means that a special keyboard or input device needs to be connected to a PC, which increases the cost of manufacturing. Furthermore, adding a bulky input device increases the size of the kiosk that houses the PC, taking up valuable space within the retail, gaming or museum venue.
The market has demanded a change from larger enclosures that house a traditional industrial PC and screen to something much more compact. The goal is a reliable system that doesn't take up too much space, but is also powerful enough to handle visualizing all of the necessary information. It is a tough line to toe, but manufacturers have come up with a solution.
The modern flat panel PC fills this void, allowing for a single LCD screen in a compact yet cooled system that can be conveniently placed in a small kiosk enclosure. When narrowing down what kind of system to use, a number of factors need to be considered. Fortunately, manufacturers of these systems understand the multiple use cases that drive the technology, creating versions that run the gamut from high powered 23-inch screens to smaller, more easily mountable PCs.
Flat Panel PC Processing Needs

When sourcing a specific model for a flat panel PC, one must take into account the exact needs that the system will fulfill. Does the retail space need multiple screens with varying information and touch capabilities? Or just a single panel for the interactive section of a museum exhibit that accommodates multiple users and a graphically intense program? These are just some examples of what kind of flat panel PC might be necessary in various circumstances.
Luckily, there are a multitude of flat panel PC variations that use both low and high power consuming components. For instance, a 15-inch capacitive touch screen PC, carrying out basic functions will only need at most a dual core Atom processor, something akin to Intel's Atom line, to handle the necessary processes. This scale allows for highly mobile and compact devices to be placed throughout a site, such as a supermarket, for example, as a POS device. If a higher resolution screen that can handle a more robust program is required, a comparably robust processor, such as Intel's second generation i5/i7 line, is a practical solution. A quad-core machine allows for more intense programs that can handle multiple touch inputs for consumer use.
Screen Choices for the Flat Panel PC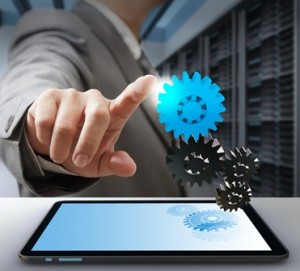 Most flat panel PC models come with a basic LCD screen, which need to take issues such as viewing angles and glare into consideration. Depending on where a screen is going to be placed, light interference can hamper its usage, such as if it has a resistive touchscreen and gets direct sunlight for example. Screen location therefore becomes an important concern when designing the layout of an exhibit or showroom.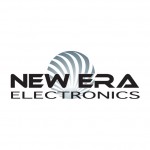 Brian Luckman is the President of New Era Electronics. He has worked in the industrial OEM market for over 25 years, serving a variety of different industries, gaining a strong reputation for his expertise and a thorough understanding of how to properly service OEM customers. In 2000 he began New Era Electronics and the company continues to grow. He's a husband and father and enjoys exploring the outdoors.
Creative Commons Attribution: Permission is granted to repost this article in its entirety with credit to New Era Electronics and a clickable link back to this page.