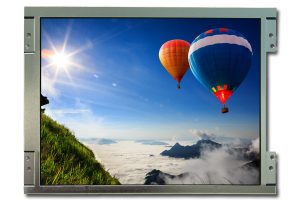 The Mini-PC: So Small, Yet So Many Uses
Published on:

Published in:
Blog
Over the past year, we've seen the rise of the mini-PC, a device with the processing power of a regular PC but far smaller in size.
Many mini-PCs on the market can fit into the palm of your hand. And recent Quark processors from Intel are as small as an SD card. Remarkable. Revolutionary.
The mini-PC's uses are many. Expect to see them everywhere, in homes and businesses alike.
Advantages of a Mini-PC
A mini-PC has a number of advantages over a regular desktop PC or notebook or  even tablet.
Size. This is the obvious advantage. Depending on the model, can be as small as a novel or jewellery box, sometimes even smaller. You can tuck the PC away where it is essentially invisible and save a significant amount of space.
Versatility. A mini-PC can have all the power of a standard desktop PC and you can easily change components like the RAM and hard drive. Hook it up to your screen of choice, whether that is a regular monitor, open frame display, or a TV screen.
Cost. Mini-PCs are more affordable and very cost effective to operate.
Energy consumption. These devices use the latest developments in energy saving technology to run on less power and reduce heat.
The Many Uses of a Mini-PC
After laptops and tablets both revolutionized the world, many people thought a stationary desktop PC would be a thing of the past. Well, mini-PCs have many, many uses.
Work and business. Use mini-PCs in training sessions, seminars or boardroom presentations. They are terrific for working online, word processing or preparing presentations. And they have far more processing grunt and capabilities than tablets. Use them in a large office with cubicles to save so much space (mini-PCs are about a tenth the size of regular PCs), make the workplace less cluttered, and hook them all easily into the main network systems.
Home entertainment. With a mini-PC that has the right video and audio connections, you can use it as a multimedia server. Make sure to get a model with the graphics card and processor powerful enough to handle full HD video. Add a remote and operate it from your sofa.
Gaming. Many mini-PCs have more than enough power to support the display and computing requirements of the gaming industry. And very often have the lifecycle to support gaming machines used in casinos and lottery.
Video conferencing. Hook up for crystal clear video conferences with just a compact unit.
A second family PC.  Cheaper than buying another laptop or desktop PC for the family to use. You just connect a monitor, keyboard and mouse. Easy to connect to internet and intranet alike.
Media production. A mini-PC has the horsepower to produce top performance and great visuals. Create, record, edit and play wonderful audio and video content.
Advertising. Such a small but powerful unit will be amazing for digital advertising displays. Its power can handle the most complex digital animation while being tucked away so easily.
So, watch for the revolution that has already begun. The mini-PC has so many uses and, for something so small, is making a huge impact.
Brian Luckman is the President of New Era Electronics. He has worked in the industrial OEM market for over 25 years, serving a variety of different industries, gaining a strong reputation for his expertise and a thorough understanding of how to properly service OEM customers. In 2000 he began New Era Electronics and the company continues to grow. He's a husband and father and enjoys exploring the outdoors.
Creative Commons Attribution:  Permission is granted to repost this article in its entirety with credit to New Era Electronics and a clickable link back to this page.