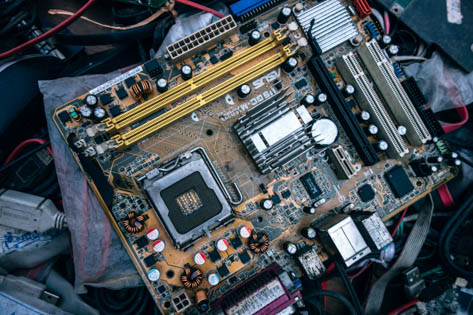 The Importance of OEM Computer Assembly
Published on:

Published in:
Blog
For a computer system to work to maximum efficiency and reliability, quality computer assembly is required. For instance, even if a computer is configured using the latest computer components, if they are not assembled in a proper ESD environment by experienced professionals, the MTBF can be decreased and the probability for failure in the field can be increased. Below we explore the importance of OEM computer assembly in more detail…
When replicating the same computer assembly process, there is a margin for human error. In the absence of a proper assembly procedure with detailed documentation, and in the absence of regular product inspection to ensure these procedures are followed exactly, this margin for error can become a significant factor in product reliability. This means that computers that are assembled incorrectly could easily slip through the cracks of an assembly line if the assembly is not handled by a professional company. This has many negative consequences, such as customers receiving poor quality products and larger, bulk orders being canceled or returned due to irregularity of products.
Computer assembly, if done correctly, is a time-consuming process that requires dedicated physical labor. For new or smaller companies, assembling computers takes a significant amount of energy and time away from focusing on other aspects of your business. 
Another, likely overlooked, aspect of the industrial computer assembly process is software imaging. Because computer assembly is primarily seen as a problem relating to hardware, software imaging is not likely to be a factor that quickly comes to mind. However, it is a vital aspect of computer assembly, and shipping a computer without an image is no different than shipping a computer without a vital piece of hardware such as RAM or a CPU; in other words, an incomplete product. Imaging a small run of 5 computers with the same image isn't a particularly daunting task. But taken to a scale, of lets say imaging hundreds or thousands of machines with multiple image versions, all within a fixed deadline and the problem becomes a much more difficult proposition for a company without the right equipment and assembly procedures.
An essential aspect of computer assembly that many companies fail to execute is computer testing. It is important to check computers during and after the assembly process to prevent any ineffective products being shipped to clients. The complexity of the testing will depend on the nature of the computer. Industrial computers, for example, can require lengthy testing processes. 
To ensure you release reliable products to your clients, thoroughly tested and delivered on time, trusting your computer assembly to a reliable, expert company, such as New Era Electronics, is necessary. If you outsource your computer assembly, you are not only ensuring your products are of a consistent high quality, you are unlocking time and energy for your company that you can now spend on other aspects of your business.
Contact New Era Electronics Now!
With services ranging from computer assembly to supply chain management, New Era Electronics is the one-stop-source you need for industrial computer products. For more information about OEM computer assembly or any of our other exceptional services, do not hesitate to contact a member of the New Era Solutions team today, we would love to answer any questions you may have!