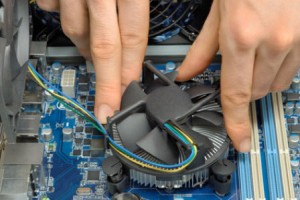 The Hotbox: Heat Issues with Mini-ITX Cases
Published on:

Published in:
Blog
In the industrial computing world, the topic of heat output comes up with such regularity because of the challenges it can bring to a build. Unless a designer is willing to include expensive cooling systems, dissipation remains one of the main issues; plenty of factors come into play when considering the heating issue.
Device size almost always presents interesting design issues. Companies providing an overall design need to take into account how large the machine has to be, which in turn necessitates a certain casing.
Mini-ITX cases provide a compact solution, but putting heat generating elements in a small space makes for a precarious situation. However, there are ways to deal with this issue to ensure that this mini-ITX build can adequately dissipate heat while being powerful enough for the buyer.
What Components "Fit" a Mini-ITX Case?

What generates heat in a mini-ITX case are the components that make up the system. A high speed processor, a mechanical hard-drive, and a powerful graphics card will turn a mini-ITX case into a sauna. There isn't adequate space to "air out" the components and provide enough dissipation to keep them at optimum operating temperatures. A designer doesn't put power hungry equipment into a mini-ITX because it can't handle the heat generation. Instead, they need to look toward more efficient chipsets and components, as well as lower wattage power supplies and smaller CPUs, such as the Intel Atom line. Otherwise, for higher performance applications, measures need to be taken in order to keep the case properly cooled.
Ventilation and the Mini-ITX Case
When the components are not the issue, the other way to deal with heat dissipation is with a good ventilation system. Consumer technology tends to solve this issue by loading a tower with fans to push cool air through the machine. Embedded systems for industrial use can go this route, but more airflow leads to more dust and potential part failure as a result of moving parts. There is also the problem of space constraints. What mini-ITX cases can provide is adequate venting along the case to allow a freer flow of air through the system with a minimal use of fans. Another solution to this issue can be provided by heat sinks that are placed in the case (or turning the case itself into a heat sink) to absorb and move the heat out of the case, rather than centralizing it around the components. This way, you can actually create a fanless system.
Brian Luckman is the President of New Era Electronics. He has worked in the industrial OEM market for over 25 years, serving a variety of different industries, gaining a strong reputation for his expertise and a thorough understanding of how to properly service OEM customers. In 2000 he began New Era Electronics and the company continues to grow. He's a husband and father and enjoys exploring the outdoors.
Creative Commons Attribution: Permission is granted to repost this article in its entirety with credit to New Era Electronics and a clickable link back to this page.