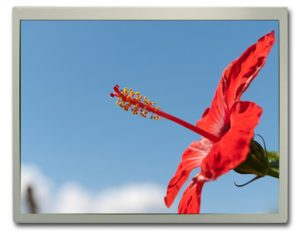 The Coming Revolution of the Ultra-Compact Form Factor Computer
Published on:

Published in:
Blog
Ultra-compact form factor technology is starting a revolution. Humans have always loved technology that becomes more compact, yet smarter, more powerful and more flexible. This super-small technology is promising to make regular desktop computers, and even some laptops and portable devices, obsolete.
For starters, ultra-compact form factor computers are drastically decreasing the space businesses and homes need for their computing hardware.
Even better, they are tremendously powerful and configurable. Innovations like Shuttle's NC01U and Intel's NUC (Next Unit of Computing) provide adequate I/O and processing power, while also able to be equipped with keyboards, LCDs, touch screens, USB, RAM and flash memory. These kinds of ultra-compact machines can stand alone as powerful processors or be chained together for controlling complex systems. Therefore, they have tremendous application opportunities in corporate activities, industry, small businesses, and homes alike.
Designed for Portable, Flexible Performance at Play and Work
Systems like the Intel NUC and similar form factor systems such as the NC01U and MSI Cubi are amazingly flexible  and powerful for both business and home use. For instance, each NUC kit comes with an ultra-compact 4″ x 4″ motherboard. These boards are driven by 5th generation Intel Celerons for low power all the way up to Core i7s for high power. The chassis includes USB 3.0, wifi antenna, a heat sink and fan, and an external power brick.
We say "kit" because the NUC can come with a chassis or as simply the ultra-compact motherboard purchased independently and ready to use as suits your needs.
For home users, the NUC can perform all regular functions and improve entertainment experiences. For example, it assures exceptionally fast image editing, crystal clear HD home theater video display, and enough power for big games with graphics in stunning quality. Yet it takes up the space of a novel or a small jewelry box.
For businesses, the simplicity of Intel's NUC is hard to beat. Simply being able to add it to the back of a display monitor, add a mouse and keyboard results a versatile, space-saving workstation. Or several together can run complex interactive digital displays.
Many Uses
Because it is so small, ultra-compact form factor technology can go anywhere and fit anywhere. Its applications include:
Home entertainment. The tiniest home theater and media library you've ever seen.
Gaming. For use in bars and casinos.
Digital signage. With such compact and powerful processing, these products will be powering signs everywhere – kiosks, coffee shops, restaurants, airports, business lobbies, retail outlets, everywhere.
Commercial. Surveillance, monitoring, digital signage, digital "building block" displays, manufacturing control, you name it. Fully customizable and programmable.
Education. Imagine a fully integrated library equipped with these compact systems that take up so little room. What a space and money saver.
Whether you need a tiny PC with casing and all the necessary external attachment capabilities, or you need just the motherboards for business and network customization, talk to the experts about ultra-compact form factor computers. This technology is already changing how people do business and live their lives.
Brian Luckman is the President of New Era Electronics. He has worked in the industrial OEM market for over 25 years, serving a variety of different industries, gaining a strong reputation for his expertise and a thorough understanding of how to properly service OEM customers. In 2000 he began New Era Electronics and the company continues to grow. He's a husband and father and enjoys exploring the outdoors.
Creative Commons Attribution:  Permission is granted to repost this article in its entirety with credit to New Era Electronics and a clickable link back to this page.