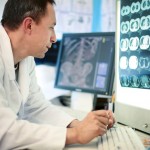 Providing Distributor Value for the Industrial OEM
Published on:

Published in:
Blog
In many industries, such as consumer computer software, there are regular channels for the business market, which more or less match an accepted standard that you'd find in most other industries.
You have a company that makes the product; they sell it to distributors, who sell it to resellers, who in turn sell it to the consumer. But there is a very special line, specifically tailored for the OEM that isn't specified in great detail.
OEM Channels
First off, we'll list out the well-known channels for the OEM, just so we have something to compare to. You have the "ordinary Distributor". They take orders, represent several different computer parts manufacturers and act more as a waypoint than anything. They don't do blanket orders and they don't add or remove components, or assemble systems. I don't want to name any names, but I generally, think of those huge monolith companies who represent about 150 manufacturers and can't possibly know that much product. So their sales people act more or less like order takers and not product experts.
The second well known channel would be the Value Added Reseller (VAR). This is a reseller which takes an existing product and then either adds features to the product or provides additional services to the customer. This could include product testing, system assembly, blanket orders etc. This seems like it's more along the lines of what an OEM needs, if not for one thing. A VAR, simply because it's a reseller, carries the connotations of selling to an end user. Even if it's not the case, if you see a reseller, you generally assume that they are getting their product from a distributor and intend to sell it to a consumer.
Industrial OEM Requirements
The industrial OEM requires a company that they know for a fact deals directly with the computer parts manufacturer, for reasons of technical service and good pricing, who also provides added value. So it's not quite a distributor in the normal sense of the word and it's not quite a VAR either. If you were to call it something you might call it a value added distributor, or perhaps more aptly, an industrial OEM specialist. In the end though it really doesn't matter what you call it, it's just important that, as an OEM, you recognize that there are certain characteristics you need to look for in an industrial OEM distributor that will help you in the long run.
OEM Computer Parts Distributor Expertise
For instance, a distributor who has a full technical staff and an FAE can provide invaluable service. By virtue of the fact that they work with their product offering day in and day out, as well as the fact that they have exposure to several different industries in the OEM computer parts market, they can provide valuable guidance by answering questions and helping with design. It's not unlike having extra staff at your disposal, because you were able to connect with the right distributor.
In summary, you want a distributor who has direct contact with the manufacturer who also provides added value to the OEM. When I say added value, I mean they can assemble and test the product, take blanket orders, and take into account product lifecycle and availability; all while helping you select the correct product for your project.
It should also be noted that you want a computer parts distributor who really knows their product so that they can give you product change notifications and actually work with you to get the best for your project.
With the right contacts, you won't have to worry about sourcing products or system assembly and you can focus your attention on designing your product.
Brian Luckman is the President of New Era Electronics. He has worked in the industrial OEM market for over 25 years, serving a variety of different industries, gaining a strong reputation for his expertise and a thorough understanding of how to properly service OEM customers. In 2000 he began New Era Electronics and the company continues to grow. He's a husband and father and enjoys exploring the outdoors.
Creative Commons Attribution: Permission is granted to repost this article in its entirety with credit to New Era Electronics and a clickable link back to this page.