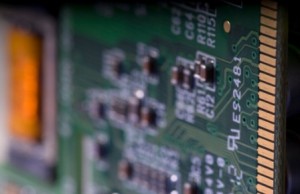 On Track: Industrial Pico-ITX Board and Locomotive Embedded Systems
Published on:

Published in:
Blog
Whether for functionality or entertainment, outfitting a space with embedded systems capable of video output necessitates a major investment. This is especially pertinent when considering the role of interactive displays, such as human machine interfaces. In the locomotive realm, for example, displays are in constant use, both inside and outside of the train. Embedded systems control many of the functions around the rail station, which means that the OEMs responsible for designing these machines need reliable components that withstand the environment.
The commercial railway industry has a very specific set of needs ranging from the basic readouts necessary to drive the train to the entertainment sets that keep customers happy. On both ends of this spectrum lies an embedded device that must be low power, output high quality video, and have the proper I/O to hook up to a multitude of devices. Enter the industrial Pico-ITX board, a miniscule powerhouse that OEMs can utilize to drive their designs.
What's in an Industrial Pico-ITX Board?
A Pico-ITX motherboard adheres to a specific form factor standard, much like its big brother in the ATX line of boards. What separates the former from the latter in this case hinges on size and power generation. Industrial Pico-ITX motherboards utilize a smaller processor than their larger counterparts, but still have at least dual core capabilities, thanks to the latest generation Intel Atom and AMD G processors. Memory and storage space are plentiful for the scale, with Pico-ITX boards having up to 4 gigabytes of DDR3 RAM and an optional 64 gigabyte solid state drive. Any OEM looking to make a small form factor embedded system should ask their distributor about this form factor.
Industrial Pico-ITX in the Locomotive Sector
What devices can this form factor power? A short list includes:
Entertainment devices for passengers
Instrument Panels for Conductors
HMI and Ticket Printer for Depot Shuttles
An industrial Pico-ITX motherboard fits a specific usage, which entails a small scale processing and display unit that can withstand the rugged nature of transportation and heavy use. If OEMs are designing around these parameters, this size and form factor will succeed in almost every way. Pico-ITX boards draws very little power which largely limits heat generation. The versatility of the components means it can handle being an entertainment hub for riders or rigged to visualize crucial information for a conductor. It is a handy motherboard, fitting many different situations for a reasonable price.
Brian Luckman is the President of New Era Electronics. He has worked in the industrial OEM market for over 25 years, serving a variety of different industries, gaining a strong reputation for his expertise and a thorough understanding of how to properly service OEM customers. In 2000 he began New Era Electronics and the company continues to grow. He's a husband and father and enjoys exploring the outdoors.
Creative Commons Attribution: Permission is granted to repost this article in its entirety with credit to New Era Electronics and a clickable link back to this page.