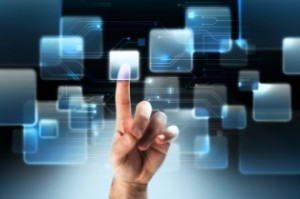 Machine Behind the Reels: The Basics of Gaming Computers
Published on:

Published in:
Blog
Stepping into any casino these days, you will be confronted by the bright flashing lights and ringing, jingling sounds that constantly fill the entire space. Walking around the slot machine or video poker section offers an absolute ton of games to tantalize you and your wallet, ranging from traditional-style three reel slots to high end, multiscreen systems that are linked between multiple machines.
Understanding the basics that drive these niche machines can be a difficult prospect. On the surface they seem like run-of-the-mill embedded systems, but there are some particular facets coming into play that set them apart as unique.
The Everyday Innards of Gaming Computers
The necessary internals for gaming computers are not what makes these systems out of the ordinary. Many of these slot and/or video machines use components that are comparable to those of other embedded computers that have similar computing needs. When it comes to motherboards, gaming computers can use a multitude of form factors, depending on the size of the machine and the needs of the OEM. Mini-ITX, ETX, Com Express… any of these can be used within these systems and are coupled with the processor chipsets native to said motherboards.
Understandably, gaming computers can also feature a rich set of I/O that can handle multiple screens and screen types on top of the mechanical facets of legacy machines. Some of the higher end machines require some relatively large touch screens (upwards of 27 inches) for play fields, as well as auxiliary screens for buttons or information, all possibly requiring a discrete video card to handle all of these outputs, and which certainly need to be of an industrial standard for 24 hour operation. These are not functions exclusive to gaming computers, but they definitely put them to good use.
Gaming Computers and Security
One major defining factor that separates gaming computers from many other embedded systems is the security concerns. Understandably, casinos are extremely concerned in ensuring that their games are secure against hacking and possible cheating. International gaming commissions have very stringent rules governing how the hardware for machines must be made and the protection involved, all the way down to the board level.
Certain safeguards are available to make use of, such as the TPM (trusted platform module), which stores keys passwords and digital certificates at a hardware level to protect from external sources. It additionally checks the boot process of the machine against a cached version to see if any unauthorized changes have been made and thereby deny access to data and secrets in the platform if the boot sequence is not as expected. This chip is important to keep an eye out for, because not all motherboards have it.
Understanding these security measures is absolutely necessary for an OEM getting into the selling of these types of machines. They are their own unique beast with very specific demands and need to be approached from that perspective. Keep an open mind and take the gamble!
Brian Luckman is the President of New Era Electronics. He has worked in the industrial OEM market for over 25 years, serving a variety of different industries, gaining a strong reputation for his expertise and a thorough understanding of how to properly service OEM customers. In 2000 he began New Era Electronics and the company continues to grow. He's a husband and father and enjoys exploring the outdoors.
Creative Commons Attribution: Permission is granted to repost this article in its entirety with credit to New Era Electronics and a clickable link back to this page.