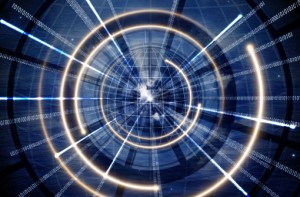 Going to Be the Future Soon: End of Life Services for Industrial OEM Systems
Published on:

Published in:
Blog
The technological world always tends to face toward the future. New components, systems and software are released yearly, and there is always a skunkworks team working on the "next big thing." Much like the automotive industry, support for consumer electronics seems to last just long enough for the newest model to come out. The manufactures' expectations are that the product will be used and abused, then eventually traded out for the newest model. This kind of process definitely exists within the consumer electronics world, where innovation and tech lust may rule over economic viability.
In the industrial world, especially OEMs, technology is meant to last a long time. OEM suppliers are also looking toward the future, but instead of trying to figure out the next upgrade, are mapping out a product's or system's lifecycle to better serve their clients.
At the beginning of a design cycle, suppliers and OEMs then have to come up with a detailed description for the end of life services that can be provided. This involves plenty of communication between manufacturer, OEM suppliers and design engineers as to what exactly they need from the components. This entails the types of use that the product will fill and how long of a cycle it will perform. It isn't a terribly complex subject, but understanding it is necessary to ensure that an OEM will be able to run their operations smoothly.
Preparing End of Life Services
The first question to be asked is quite simple: when is this product going to reach its end of product lifecycle? This largely depends on the manufacturer of the particular component. Manufacturers are thinking towards the future and, as a consequence, divert resources from earlier products to new development or support for subsequent models. Eventually, a product that OEMs provide will stop being produced, leaving a hole in the client's product offering. A notable example of this happening is in the life cycle of Intel chipsets and processors. Most industrial motherboard manufacturers will keep manufacturing boards as long as the necessary chipsets and processors are still being manufactured by intel. This is why they follow Intel's embedded roadmap which typically lasts 5-7 years.
What suppliers must provide is the lifecycle of each component for buyers and engineers. They must analyze what the OEM needs for their particular uses and provide data about availability and support for each respective component. Even if a new piece of hardware is located as a replacement part for an obsolete component, compatibility with the other hardware and software of the operation is not assured. OEM suppliers will prepare for this point by ensuring that stock is available for all of the necessary components. This is achieved firstly, and most simply, by designing in a long life cycle product and once the end of life date draws near, the supplier can offer a last time buy, allowing the OEM to make a final purchase to carry them through the next 1-3 years, in order to promote a smooth design cycle.
The entire idea behind end of life services is to future proof against any possible stoppage in the production process and a costly redesign and recertification process. It is all about preventive strategies, involving a high degree of communication between all involved.
End of Life Services and Legacy Components
One of the major issues surrounding end of life services for computer parts involves compatibility with legacy systems. Technology is a constantly moving force, but it does not all move at once. Newer components may hit the market to replace older models, but cause problems with existing parts; forcing OEMs to rethink the entire computer/machine. End of life services are helpful in this sense because they not only focus on just the individual component, but also the context in which it will be used. By knowing when a certain part will be reaching the end of its lifecycle, strategies such as the last time buy can be implemented to ensure compatibility will not be an issue.
In the instances when an OEM comes to a supplier, searching for a product that has already long since reached it's EOL date, obsolete product sourcing can be engaged in. And, as an absolute last resort, new hardware can be tested for compatibility.
Brian Luckman is the President of New Era Electronics. He has worked in the industrial OEM market for over 25 years, serving a variety of different industries, gaining a strong reputation for his expertise and a thorough understanding of how to properly service OEM customers. In 2000 he began New Era Electronics and the company continues to grow. He's a husband and father and enjoys exploring the outdoors.
Creative Commons Attribution: Permission is granted to repost this article in its entirety with credit to New Era Electronics and a clickable link back to this page.