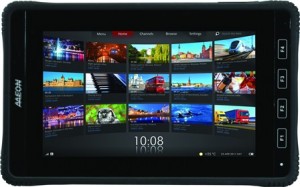 Go Your Own Way: Rugged Embedded Systems and GPS Software
Published on:

Published in:
Blog
Good electronics need two things: great hardware that fully complements the user's needs and a top notch piece of software that utilizes that hardware to the complete specifications. Both are vital in creating a great industrial device; one can't function without the other. Most designers will look to their hardware specifications to know exactly how much they can push the software. We see this particularly with industrial GPS devices and the various factors that go into deciding what they need to function best.
Good designers look toward rugged embedded systems in an effort to make sure the device lasts and performs up to scratch in rough and demanding environments. Aerial or ground GPS systems, for example, need to be able to withstand heavy movement and harsh weather, as well as uphold their mechanical ability to track in remote places. Ruggedizing a low power device that fits a universal OS and meeting all of the hardware requirements results in a tremendously powerful tool for use in multiple industrial sectors.
The Most Viable Specs for Rugged Embedded Systems
Going with a blisteringly fast processor or monstrous storage drive on a GPS makes no sense. The uses of these devices don't necessitate super high processing power to run their software. In addition, a lot of these devices are carted between vehicles, meaning they must necessarily run on battery power. High powered components in the hardware only serves to kill battery life, which is counter intuitive to what is actually needed. The best bet for rugged embedded systems for a GPS is manifested in low powered solutions like Intel's Atom processor line and solutions offered from ARM, along with a small flash memory hard drive. These provide great performance while drawing only minimal power.
An OS for All Users
The operating system for rugged embedded systems is extremely important for developers.
Creating for a certain architecture means more hours spent porting over code to ensure the best usability. The most common operating system for these kinds of devices is Microsoft's Windows platform, with Linux coming in as a close second. But up-and-comers like Android are shifting the focus and providing a solid base for developers to create great software.
Rugged Embedded Systems Need to be Far-Reaching
Such systems must have the ability to keep their signal in the most remote locations. 3G connectivity is a huge must in these GPS systems to steer and maintain users in the right direction. In support of this statement is the growing number of embedded motherboards that come with a SIM card slot. These kinds of devices are usually strapped into large machinery and sent into the field, meaning that they must be able to withstand the elements and any vigorous movement on the job. Rugged tempering of the system is key to optimizing its performance and increasing its longevity.
Brian Luckman is the President of New Era Electronics. He has worked in the industrial OEM market for over 25 years, serving a variety of different industries, gaining a strong reputation for his expertise and a thorough understanding of how to properly service OEM customers. In 2000 he began New Era Electronics and the company continues to grow. He's a husband and father and enjoys exploring the outdoors.
Creative Commons Attribution: Permission is granted to repost this article in its entirety with credit to New Era Electronics and a clickable link back to this page.