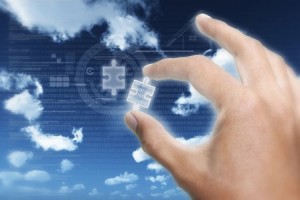 Connections: Network Attached Storage and Industrial Computing Needs
Published on:

Published in:
Blog
Storage is an interesting quandary within the computing community. There are two different ideas on the matter, which match up to the different use cases within the industrial field. There is always demand for a machine/PC with a single or multiple large hard drives that allow for lots of storage and quick access, depending on the type of drive being utilized. Whether it is traditional SATA drives or faster flash-based, having adequate storage within a machine can be a necessary component for individual workers or small businesses.
But what about the storage needs of a larger company? What if there is a large group of workers spread out amongst different sites, or in diverse departments within a building, who all need to access the same information? In this situation, a network attached storage setup could be the most effective solution. An OEM that understands what this storage type is and how it can affect the productivity of a company will better service their clients and grow in business.
What is Network Attached Storage?
The basic way that network attached storage (or NAS) works is through a centralized and networked storage bay. Contained within are multiple hard drives which are linked to the company's computers via an intranet or internet connection. While it may sound straightforward, such a system can be very difficult to get up and running.
RAID stands for: redundant array of independent disks (or drives). The central bay is a computer that contains a number of hard drives linked together in a RAID configuration to better maximize storage space. These machines are built from the ground up, purely for storage and file serving, which allows multiple users to hook into the information from their workstations. Employees can save and organize their work files through the network to be used at multiple computers or by other staff.
Why Do Companies Need Network Attached Storage?
A large business, with a number of employees across an entire building and/or others that need to be mobile, could benefit enormously from network attached storage. It gives the benefit of massive storage space but over multiple computers with some file server capabilities. An OEM looking to capitalize on creating these machines needs to realize how important server organization for larger industrial companies can be.
Setting up the hardware for a network attached storage system simply requires an embedded PC with an expansion bay and a fleet of hard drives; the networking side, however, can be a bit tricky. Luckily, there is open source/free software available to run the NAS system and many servers can be connected through simpler plug and play network protocols like UPnP.
Brian Luckman is the President of New Era Electronics. He has worked in the industrial OEM market for over 25 years, serving a variety of different industries, gaining a strong reputation for his expertise and a thorough understanding of how to properly service OEM customers. In 2000 he began New Era Electronics and the company continues to grow. He's a husband and father and enjoys exploring the outdoors.
Creative Commons Attribution: Permission is granted to repost this article in its entirety with credit to New Era Electronics and a clickable link back to this page.