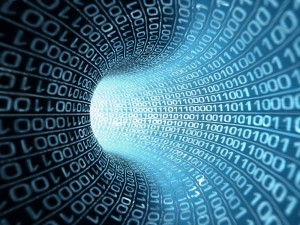 Computex 2012 Award Winning RTC-700R Tablet Computer
Published on:

Published in:
Blog
Tablet computers are becoming all the rage, given that they cover some convenient middle ground for those who on occasion do not want to bring a laptop, but would like a bigger electronic companion than a smart phone. Even further, people at construction sites, and other industrial settings are finding the need for just such a machine that can stand up to wear.
The innovation of tablet computers has made this a reality, merging convenience, style and functionality into one: the RTC-700R rugged tablet computer, the first Google android V3.2 certified tablet computer in the IPC industry. In the recently concluded Computex Best Choice Awards, the RTC-700R received the Golden award in the "IPC & Embedded Products" category.
Features of the RTC-700R:
The RTC-700R has an NVIDIA Tegra 2 dual-core CPU for more efficient and faster operation. The memory storage capacity is also sizable at 16GB eMMC Flash. In addition, the RTC-700R has DDR2 1GB SDRAM system memory. Considered one of the first Google Android V3.2 certified tablets, the RTC-700R brings users a bevy of Google services and sufficient connectivity such as Bluetooth for data and voice communication and relay, GPS, as the 3G feature.
One of the most interesting features about this tablet is that despite having some of the features and functionality of a consumer tablet, it still has the functions and standards required for it to be considered "rugged" and "industrial". What that translates to in less ambiguous terms is that it is rated IP-65 for protection against dust and water, and it is MIL-STD-810G compliant for vibrations, drops and extreme operating temperature ranges. It also has the option for a Gorilla Glass Screen to protect from scratching.
Though most industrial tablets have a resistive touch screen, which have excellent functionality with a stylus, they don't match the durability, light transmittance and responsive finger touch that the modern projective capacitive now boasts. The RTC-700R on the other hand has multi-touch projected capacitive screen with G-sensor technology for multi-angle viewing.
To fire off a few facts about the I/O, just because it will likely be of interest, the tablet contains a mini USB port, a mini HDMI port, a micro SD card slot, a SIM card slot, built-in speaker and microphone, and a 3.5 mm stereo headphone jack. It also has an eight-hour battery capability and integrates some of the latest technologies in the IT industry, such as friendly GUI.
These features are encompassed in only 570 grams of 7-inch RTC-700R. The unit comes in a rubber case for portability and semi-shock protection which earns it it's previously mentioned military specifications. Whether your work requires travel or you work in an area where there is high moisture or dusty surroundings, the RTC-700R will still be at its optimum functional level.
RTC-700R and the Computex Best Choice Awards
The Computex Best Choice Awards represents an annual competition that showcases and chooses the handiest devices that represent some of the best recently developed technology.
For the 2012 Computex Best Choice Awards, more than 400 products were entered and judged. Only 37 were chosen as the winners, distributed among nine entry categories. Compared to previous competitions, the Computex Best Choice Awards are now showcasing users' interests towards energy efficient, environmentally friendly, and innovative product design features.
You can soon own the top-notch RTC-700R tablet computer by contacting an excellent OEM distributor with longstanding experience in up-to-date computer distribution.
Brian Luckman is the President of New Era Electronics. He has worked in the industrial OEM market for over 25 years, serving a variety of different industries, gaining a strong reputation for his expertise and a thorough understanding of how to properly service OEM customers. In 2000 he began New Era Electronics and the company continues to grow. He's a husband and father and enjoys exploring the outdoors.
Creative Commons Attribution: Permission is granted to repost this article in its entirety with credit to New Era Electronics and a clickable link back to this page.