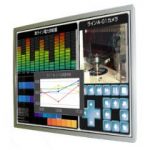 Common Mistakes DIY PC Builders Should Avoid
Published on:

Published in:
Blog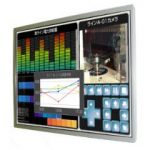 Building your own PC can be an exhilarating challenge.
Putting together a machine that performs exactly the way you design is a process that takes time and perseverance, but should ultimately be rewarding.
The journey of learning and innovating may even lead to a career in the specialist electronics field.
However, many DIY PC builders start assembling a machine without reviewing all the considerations, tips and guidance. They then encounter a range of problems as they try to move forward in putting their system together. Let's look at a few common DIY PC mistakes.
Components Don't Work Together
This seems like the most elemental error someone could ever make, but it is so very common. When thinking about multiple complicated systems, it's easy to overlook checking that the motherboard is compatible with the CPU. Or checking that items will fit in the  computer casing. Remember, also, that different chips require specific motherboards. A little attention to the fundamentals, before being 'distracted' by the assembly details, can save a lot of time and headaches.
Front Panel Compatibility
The front panel on the new PC must be compatible with the motherboard, especially in terms of the case's USB ports and the USB cabling you have for the board. Check exactly what type of connections the motherboard can handle because some simple adjustments now can save many hours and dollars.
Installation Order
Enthusiasm for building computers is great, but experience really counts when it comes to the order of installing components.
A leading DIY PC mistake is failing to install the I/O shield for the motherboard before other components. The I/O shield covers the ports on the rear of the PC and should be installed early in the process. It is frustrating and time consuming to have to pull the entire motherboard out later on and do it again.
Another mistake is installing a cooler before placing RAM into the memory slots. Larger aftermarket coolers can take up a significant amount of space, making it more difficult to place RAM securely in the memory slots.
Cable Routing
While a home PC builder might proceed with few concerns and follow most installation steps in proper order, effective cable management can still be a problem. The result can be a PC case packed full of components but lacking space for cables. Early on, a builder must consider where to route SATA cords, power cords and peripherals connections inside the case. Each cable must be placed neatly, efficiently and safely for the sake of airflow and allowing easy access to components.
Building a PC from scratch requires forethought. A lot of it. Through meticulous planning, and by learning from the advice of industry experts, DIY PC builders can avoid these common mistakes.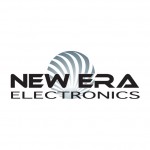 Brian Luckman is the President of New Era Electronics. He has worked in the industrial OEM market for over 25 years, serving a variety of different industries, gaining a strong reputation for his expertise and a thorough understanding of how to properly service OEM customers. In 2000 he began New Era Electronics and the company continues to grow. He's a husband and father and enjoys exploring the outdoors.
Creative Commons Attribution:  Permission is granted to repost this article in its entirety with credit to New Era Electronics and a clickable link back to this page.