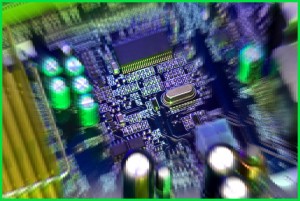 Commercial Motherboards in an Industrial Market
Published on:

Published in:
Blog
When it comes to motherboards, the industrial and commercial sectors do a pretty good job at keeping themselves separate. Even to the point where commercial manufacturers don't sell industrial motherboards and, conversely, where industrial manufacturers don't sell commercial motherboards.
Industrial motherboard manufacturers just aren't set up to compete with the likes of ASUS, MSI and Gigabyte, while still keeping motherboards with lifecycles of 5 years or more on their product roadmap. And simply put, their procedures require a higher overhead and resultantly higher priced motherboard.
Commercial manufacturers on the other hand have the opposite problem of not being able to support a motherboard for 5+ years. They also can't offer all of the different custom options and small runs of quantities like 50-100 boards, because they are set up to manufacture THOUSANDS of boards at a time. It's just a matter of the two industries not being economically set up to overlap.
Commercial Manufacturers Making Industrial Motherboards?
However, in recent years, whether due to exponential growth in the industrial motherboard and embedded PC market, or simply because a recent analysis showed it to be a prudent move, commercial manufacturers are now getting involved in the manufacture of industrial motherboards. We are seeing the likes of ASUS and others breaking into the industrial markets and offering 5+ years for the product lifecycle to boot.
They are able to do this because they are behemoth companies and can afford to open up entirely new divisions, and acquire subsidiaries, such as what Asus did with AAEON. Aside from a bit more healthy competition for the current industrial manufacturers, what could the possible ramifications of this business move be?
An Educated Guess
The current industrial motherboard manufacturers could see a large migration of new clients moving to the well-known commercial manufacturers.
These companies are the ones that people think of when the word motherboard is thrown around. A lot of us have them in the computers that we're using now, and there is an enormous wealth of data devoted to reviewing and scrutinizing these companies, in addition to the large amount of laudatory information. As a result, they have become the trusted companies. If I had just come into the industry in the last couple of years and I was designing an OEM product, chances are I'd be more inclined to stick with a manufacturer that I know and have used in my own personal experience, rather than some others that I haven't used before.
The determining factor as to whether or not customers will stay with the newly converted industrial motherboard manufacturers is whether or not their customer service, pricing and product lines are in check. And to be honest, this varies from manufacturer to manufacturer. With commercial manufacturers pushing their boundaries, they are only able to break into this new market by instituting new divisions and acquiring subsidiaries. They will need to drastically change their operating basis in order to keep up with other industrial manufacturers.
So this certainly is a game changer. However, while this makes for more competition in main-line industrial projects, each manufacturer seems to have several product lines that don't overlap or compete with other manufacturers. So I suspect that each respective company will put their usual amount of effort into developing standard industrial product, but we'll see a lot more effort being put into creating specific product to fill the growing niches in different industries. And this will be a saving grace for sprouting OEMs the world over.
Brian Luckman is the President of New Era Electronics. He has worked in the industrial OEM market for over 25 years, serving a variety of different industries, gaining a strong reputation for his expertise and a thorough understanding of how to properly service OEM customers. In 2000 he began New Era Electronics and the company continues to grow. He's a husband and father and enjoys exploring the outdoors.
Creative Commons Attribution: Permission is granted to repost this article in its entirety with credit to New Era Electronics and a clickable link back to this page.