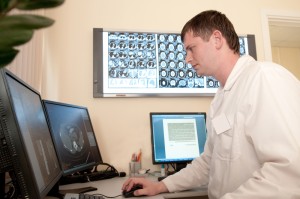 Benefits of Obsolete Product Sourcing
Published on:

Published in:
Blog
There is an extremely fast-paced turnover with the innovation of electronic products. With consumer parts, it's hard to ensure that the latest device you are currently operating will still have available replacement computer parts after a few months, let alone an entire year or more.
For the industrial OEM, obsolete products pose many problems. One can't simply swap out a motherboard when one goes obsolete. There is the instant problem of compatibility with the software and drivers that the device is currently using. And without proper design and testing, there is no way to make more than a tentative attempt to make a suitable swap. Not to mention the fact that you will now have 2 different versions of your device in the field, causing all manner of complexities to be added into service calls.
For the medical and military industries the problem is considerably greater. Even if they were to find a suitable substitute for their now-obsolete component, they had might as well embark on a full system redesign, for they will be required to go through the certification procedures again, resulting in a less than paltry dent in their budget.
When push comes to shove and, one way or another, you've found yourself with an obsolete product that you need to get your hands on, then the best solution is to find a distributor that offers responsive service for obsolete product sourcing.
Obsolete Products, not Obsolete Problems
You've seen the trend with electronics. Before the year is over, a new, upgraded model of a device released that same year has already come out. While upgrades via software can be easier to deal with, one cannot discount improvements and upgrades for hardware computer parts. New models are always coming out, and some computer parts that need repair or replacement inevitably become obsolete.
Obsolete products are said to be those that may no longer have the crucial parts to make them work. There are workarounds to this problem. Ideally, your supplier should have provided you with an EOL (end of life) schedule as well as last-time buy dates. However, there are cases when the supplier cannot easily do this or, for one reason or another, the product went obsolete before it was anticipated. This is unfortunate, but not unsolvable.
Convenience of Obsolete Product Sourcing
Obsolete product sourcing doesn't carry the connotation of being awfully convenient; particularly when you're in the situation where you need the parts. It can be an extremely grueling process of combing the web and making an endless line of calls, only to be greeted with lackluster results.
A good distributor, tailored for the OEM, will take the problem and stress for you. They have been in the industry, doing what they do for a long time. They deal with their product day in and day out and they have already made all of the connections necessary for their business. And therein lays the convenience. At that point, the problem becomes as simple as requesting the distributor for a quote.
Obsolete Product Sourcing a Cost-Effective & Valuable Service
Computers are the most widely-used electronics tools in existence. Obviously they will experience wear and tear. Procuring products and parts that have already been superseded is at the heart of obsolete product sourcing. Always look for a trusted and experienced distribution company with the knowledge and appropriate resources to offer comprehensive obsolete product sourcing as one of their many practical services.
Brian Luckman is the President of New Era Electronics. He has worked in the industrial OEM market for over 25 years, serving a variety of different industries, gaining a strong reputation for his expertise and a thorough understanding of how to properly service OEM customers. In 2000 he began New Era Electronics and the company continues to grow. He's a husband and father and enjoys exploring the outdoors.
Creative Commons Attribution: Permission is granted to repost this article in its entirety with credit to New Era Electronics and a clickable link back to this page.