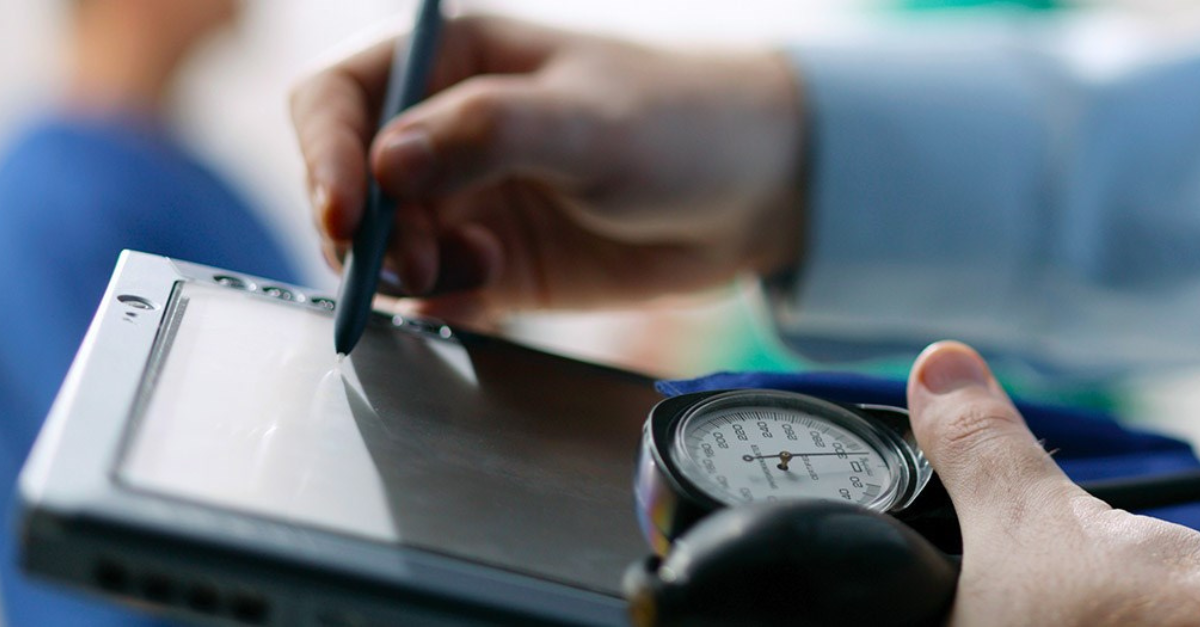 Bedside Manner: The Industrial Panel PC in the Medical Sector
Published on:

Published in:
Blog
Technology has a tendency to propagate across different user bases. Ten or even fifteen years ago, the idea of a touch-based interface was strictly in the realm of industrial or high end enterprise. Now, most modern consumer devices have a tactile sensitive screen and users have become accustomed to the future of touch screen gadgets. Multiple companies have tried to seize the "table" computing world through large touch screen surfaces, but this has only now begun to catch on. One market that has embraced and integrated the panel PC is the medical sector.
The industrial panel PC takes on multiple roles in this sector, ranging from industry facing applications to patient entertainment. The technology behind these machines is common and seemingly benign, taking into account the evolution of PCs. However, the specific uses that these computers fulfill necessitate some choices along a wide and variable spectrum of specifications. An industrial panel PC has some similarities to traditional computing, but is then outfitted to work and thrive in a non-standard field.
Applications of the Industrial Panel PC
Medical professionals, in almost any sector of this vast industry, come in contact with panel PCs regularly. The technology is perfectly suited to a hospital setting because of its versatility. Behind the touch screen and the user interface is usually a copy of Windows XP or another common operating system. This distinction means that an industrial panel PC can be treated almost like a desktop from a software perspective. Also, the coding language is universally known, meaning that a hospital can commission some developers to make a specific program and UI that serves the exact needs of those using the machine.
Some of the many use cases of an industrial panel PC include:
Bedside entertainment
Mobile patient databases
Touch screen interfaces for medical testing equipment
Each of these uses is dissimilar, necessitating a different style of panel PC. These computers can range from eight inch, low power portable devices to stationary models of approximately seventeen inches. It all depends on what the hospital needs, as the industrial panel PC can fit many molds.
The Heat Issue Resolved in an Industrial Panel PC
As with most industrial computing systems, heat is a constant factor in design and implementation. The golden rule always seems to apply: low power components mean reduced heat and less attention to heat dissipation. In the industrial panel PC world, OEMs must deal with the tough decision of running either a fanless system or opting for a proper air cooling solution. Both routes are viable, depending on what the end product must achieve. For example, a handheld panel PC that fits "tablet" like uses does not need a fan in its system. Usually, these smaller PCs are running low-power processors and integrated graphics cards, most likely in the Intel Atom® line. This setup limits the size of the screen, as well, because of specific power demands.
A larger industrial panel PC that is under load will usually boast a dual or quad core processor that can handle more intense computing loads, but needs a fan to cool down the system, however this will cause some noise and airflow. The basic trade-off comes down to what the panel PCs do; power and heat must become the limiting factors that the medical sector must look after when determining their computing needs.
Brian Luckman is the President of New Era Electronics. He has worked in the industrial OEM market for over 25 years, serving a variety of different industries, gaining a strong reputation for his expertise and a thorough understanding of how to properly service OEM customers. In 2000 he began New Era Electronics and the company continues to grow. He's a husband and father and enjoys exploring the outdoors.
Creative Commons Attribution: Permission is granted to repost this article in its entirety with credit to New Era Electronics and a clickable link back to this page.