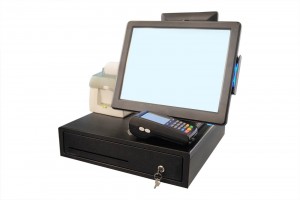 5 Industry Uses for a Mini-PC
Published on:

Published in:
Blog
The mini-PC continues to surge in popularity. Just watch and see the many mini-PC industry uses that will come about, as well as the ones already happening.
Better Than Hard Disk Drives
Whereas most traditional PCs use a hard disk drive (HDD), modern mini-PCs almost always use a solid state drive (SSD), MSATA or M.2 drive. An HDD operates with one or more rotating disks or platters, leaving it vulnerable to vibration and hard knocks. An SSD has no moving parts and for this reason it exhibits a number of  advantages over an HDD:-
More durable
Faster processing
More reliable
Uses less power
Generates less heat (great for fanless systems)
Weighs less
Solid State technology enables the mini-PC to be so small. Some ultra-small mini-PCs are the size of a deck of playing cards! This provides huge opportunities for using a mini-PC in different industries and situations. While SSDs have less storage capacity than HDDs, that gap is closing fast.
Mini-PCs will without doubt be the predominant choice for a variety of industries.
Health Care
Health care professionals need equipment that is reliable, durable, and that processes information quickly. The mini-PC fits the bill in all three respects.
Then there's mobility. Perhaps this application is best illustrated in ER and triage rooms. Nurses and health care professionals need equipment that is highly mobile to give them the edge in work where time matters. Mini-PCs fit easily onto triage carts and can go where bulky tower PCs cannot. Their light weight, small footprint and high performing computing power ensure that they deliver fast results while being very portable.
Mini-PCs use a wireless infrastructure. They can be configured for 3G/4G LTE data communication, so they can operate effectively in remote locations where Wi-Fi is not available making them suitable for telemedicine applications.
Apart from their use in hospitals, family physicians are discovering the benefits of mini-PCs in their practices. Their size makes them attractive for use in reception areas and consulting rooms where space is at a premium. The attraction extends to their high computing power which allows physicians to have quick access to patient records.
Retail
There are exciting uses for a mini-PC in the retail industry:-
Point of sale (POS).

A POS powered by a mini-PC can eliminate the need for a bulky cash register. Its smaller footprint is invaluable where space can be more profitably utilized to display impulse lines at the point of sale.
With its powerful computing capability, a mini-PC enables a user to ring up items in quick succession. This increases the flow through the cashier stall, leading to shorter queuing times and a more satisfying customer experience. Inevitably, this will also drive up sales.
With built-in wireless infrastructure, the mini-PC does away with cabling. This makes it far easier to add extra cashier stalls and keep up with the ever growing world of IOT.

Signage and display. Mini-PCs can run all the signage in a store. LCD screens and video walls can be linked to a mini-PC to keep customers informed of special deals or to advertise new products. With a network connection, becomes a simple matter.
Education and Training
There is a growing trend in universities and colleges across North America to use mini-PCs for digital signage and display. They can be used to inform students about campus announcements, faculty news and class listings. The excellent portability and wireless connectivity of these devices means that they can be easily moved or sited wherever they are needed.
Libraries can save space without losing power by installing mini-PCs to be used for internet research stations for students within the library, allowing more terminals – or simply more space for other items – than with bulky tower PCs.
When it comes to industry, mini-PCs are being used for digital education in classrooms and laboratories. They are great for industrial training applications and their processing speed allows for quality video-conferencing.
Banking
Banks are getting in on the act by recognizing the benefits of replacing their traditional PCs with mini-PCs:
They improve ergonomics by freeing up desk space for tellers.
They aren't lacking in any security features over larger form factors.
They integrate easily with legacy systems.
Once again, the processing speed of the mini-PC means that customer queuing time will not be increased and may even be reduced. Anything that adds value to the customer experience is important in a highly competitive banking market.
Marine Navigation
Boats of all sizes – from runabouts to competitive yachts to massive cabin cruisers – are already being equipped with mini-PCs.
The Route du Rhum single-handed transatlantic boat race in November 2014 was won by a Frenchman, Francois Gabart, who beat the record by 7 hours. He had installed a mini-PC in his yacht, which he credited with the win.
In solo situations, and even with a crew, sailors have to deal with lack of sleep and fatigue. The reliability of the mini-PC meant that Gabart could set his boat on autopilot with confidence while he slept a few hours. During the voyage, the computing power of the device enabled him to keep abreast of weather patterns and changing conditions.
By replacing his old system with a modern digital system based on a mini-PC, he reduced the overall weight of his yacht to gain an advantage over his rivals. A lighter boat also meant a significant reduction in the fuel needed for the voyage.
These have been just some of the examples of the industry uses for a mini-PC. For more examples and practical help developing a system to suit your needs, contact the experts.
Brian Luckman is the President of New Era Electronics. He has worked in the industrial OEM market for over 25 years, serving a variety of different industries, gaining a strong reputation for his expertise and a thorough understanding of how to properly service OEM customers. In 2000 he began New Era Electronics and the company continues to grow. He's a husband and father and enjoys exploring the outdoors.
Creative Commons Attribution:  Permission is granted to repost this article in its entirety with credit to New Era Electronics and a clickable link back to this page.